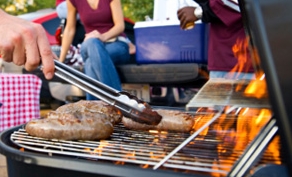 Roger Wohlner @ The Chicago Financial Planner writes Is a Variable Annuity Right for You? – What type of person is a variable annuity a good product for? Let's analyze this question.
Michael Kitces @ Nerd's Eye View writes An Alternative Reason Good Investment Managers Struggle To Persist – Research has long shown that even successful active investment managers struggle to persist, but is it really because there are no great managers, or simply because at some point they no longer have the career incentive to keep trying?
Derrick @ Break Broke writes The Main Difference Between Roth IRA And Traditional IRA Accounts – Knowing the difference between a Roth IRA and a traditional one can help you understand which is going to help you have a financially stable and happy retirement
Christopher @ This That and The MBA writes How To Start Preparing For Retirement In Your Twenties – This has to be the easiest and more lucrative way of accruing resources for retirement – it essentially acts as a pay rise. When you contribute to your company pension, your employer will also make contributions on your behalf based on the percentage of your salary that you commit each month.
Daisy @ Suburban Finance writes Things To Consider When Buying Your First Home – It's interesting how little we pay attention to the actual features of a house or a home when we are buying one.This is a list of things to look for when shopping for a home.
krantcents @ KrantCents writes College Confessions: How College Students Save – The cost of attending college has skyrocketed since the early 1980s. For both public and private not-for-profit institutions, tuition has escalated more than 2.5x from the year 1980. Where the average cost of a public university in 1980 was $5,938 annually, it is now more than $14,000 annually.
Robert @ The College Investor writes Three Key Indicators to Watch For a Potential Recession – The bottom line is that the economy is still weak. There are multiple headwinds that the economy is facing, and I think a lot of people are underestimating the impact of them compounded onto the economy of a whole. Here are three areas that I'm concerned about right now:
LaTisha @ Young Finances writes What is Your Area of Financial Strength and Weakness? – While, it's important to manage your money wisely, some people have a harder time than others. Then there are those that seem to make money easily.
MMD @ My Money Design writes There Are No Shortcuts to Early Retirement Planning – Even before starting My Money Design, I was on a quest to find the great key or secret to achieving true financial freedom or early retirement planning. So far every turn has led me to believe that there is no magic bullet or easy path. Here is what I have found.
MMD @ IRA vs 401k Central writes Comparing a Pension vs 401k – What Are the Differences? – When you compare a pension vs 401k, there are lots of benefits and pitfalls to consider from each side. This post will explore all the major differences.
DW @ Great Passive Income Ideas writes How to Make Some Extra Money Using Dividend Stocks – If you want to know how to make some extra money, look no further than the brands you trust and consider the benefits of investing in dividend stocks.
Mike @ Annuity Rates HQ writes 4 Important Risks at Retirements Solved By Annuities – Unfortunately, there are several risks a retiree must face. Most of them are related to financial matters and can be solved with a little planning. For example, annuities can answer many of your retirement concerns.
Joshua Rodriguez @ http://cnafinance.com writes I've Finally Started To Invest…Off To Betterment! – This post talks about how important it is to start investing in your retirement early through a personal story.
Mama PoP @ Planting Our Pennies writes The Gift of Time – Mama PoP's first post looks back on some of the ways she spent her time as she looks forward to retirement.
Barbara Friedberg @ Barbara Friedberg Personal Finance writes Is Conventional Investing Wisdom Completely Wrong? Risk Less and Prosper – Lifecycle investing assures you won't outlive your retirement assets. Find out what Zvi Bodie and Rachel Taquu recommend.
Luke @ Learn Bonds writes Why High Yield Savings Accounts Are Now A Better Deal Than CDs – High Yield Saving Accounts are now offering yields of 0.90%. High Yield Two Year CDs are now yielding 1.1
Jon Haver @ Pay My Student Loans writes What is the Obama Student Loan Forgiveness Program – This plan only applies to federal student loans. His plan has no impact on any private loans taken out by students to pay for college education. President Obama's biggest saying in this is a college education is only worth so much when the debt you receive is so high.
John @ Ourinsurancecanada.com writes How To Determine Your Life Insurance Needs – You need to make sure everything is going to be covered and you are not leaving your family with the burden of paying off your debts. If you are unsure of how much life insurance you would need, there are plenty of websites that provide you with a calculator to give you an idea of how much life insurance you would need to purchase.
Michael @ Money Beagle writes Is It Time To Switch To Roth IRA Contributions? – Looking down the road, I'm thinking that switching from 401(k) to Roth IRA contributions might be a better fit for retirement savings. Please read and let me know your opinions.
Matt Becker @ Mom and Dad Money writes The Real Risk of Investing in the Stock Market – Investing in the stock market carries with it a very large risk, one that is rarely talked about in the financial media. Today I want to address that risk head-on so we can all understand exactly what we're getting into when choosing to invest in the stock market.
Tushar @ Earn More and Save writes How to Work Less and Earn More – You work yourself to the bones and bring home a paycheck that barely covers the bills. You're frustrated and don't know what to do to get ahead. You work so many hours that you feel like you no longer have a social life. Your hard work doesn't seem to be paying off either.
Little House @ Little House in the Valley writes Tackling Credit Card Debt – How can you tackle credit card debt without developing an ulcer at the same time? Get organized and prioritize! There are a few methods out there that can help prioritize how you pay off your debt:
CAPI @ Creating a Passive Income writes The Right Direction for Retirement: How To Prepare in Advance – There are lots of people that are considering retirement, but you have to prepare. Read here for ways to get prepared for the retirement process in advance.
Tushar @ Finance TUBE writes Keeping Track: Why Lists Work – To stay organised and not go crazy list create little bit of organisation in your life. Here are some of the top tips when list are coming working for you. Firstly make a top five list for making a better definition.
Pauline @ Make Money Your Way writes How to analyze a property as an investment – This post is going to share my method for finding the best needles in the real estate haystack.
Pauline @ Reach Financial Independence writes Would you buy a 5 bedrooms, $100 house? – Detroit is dirt cheap, is it time to invest?
ETZ25 @ Entertainment Timez writes Starting Up A Roth IRA For Kids – My son now has earned income and we are starting up a Roth IRA for him to participate in. Read why are are starting a Roth IRA for Kids!
Mary @ Wallet Hub writes Can refinancing stop a foreclosure? – If done carefully, a refinance can help you avoid a foreclosure.
Penny Thots @ Penny Thots writes Top Reasons to Save Instead of Spend – Saving instead of spending is easier said than done. Start with small steps to save the most money quickly. Work your way up. Cut back on purchases that are largely unnecessary and make wiser spending choices when you can. Before you know it, you will be a master at saving instead of spending.
Oscar @ Money is the Root writes 3 Free Online Retirement Planning Tools – These days you\'ll find that many retirement plan providers as well as a number of financial planning service providers have added online tools to their mix of services to better help their customers plan for retirement.
IMB @ Investing Money writes Where to Find Investing Opportunities – Looking for new investment opportunities? Look no further! Read here for great tips on where you can find new opportunities in investing.
John S @ Frugal Rules writes How to Invest in the Stock Market With Little Money – Many believe that you need to have a lot of money before you can begin investing in the stock market. That, however, is a myth. By starting out with a little, you can begin to develop your investing discipline, but you also begin your path to growing wealth sooner and developing a retirement portfolio.
Mrs. Accountability @ Out of Debt Again writes How Selling Your Home Quickly Can Help You Avoid Debt – It's often been said that there's nothing more satisfying than owning your home.
Kanwal @ Simply Investing writes Valuable Dividend Resources You Can Use – For today's blog post I'd like to share with you two great resources that I've discovered. Even though the focus of these resources is primarily on DRiPs (dividend re-investment plans), I've found that there is some excellent information here for you as a value investor to use.
Tushar @ Start Investing Money writes Is it Really Worth Investing Small Amounts of Money? – Most of us realize it is smart to invest money. However, some people believe that unless they can invest large amounts of money it isn't worth bothering in the first place.
Jon @ Novel Investor writes How Do Closed End Funds Work – Before investing your money, make sure you know how closed end funds work, the benefits, the risks, and the opportunities.
Investor Junkie @ Investor Junkie writes Investing in Real Estate: The Ultimate Guide on What to Expect – What can you expect in order to begin investing in real estate? Here's what you need to know!
Katie @ IRA Basics writes What does business capitalisation mean? – Unfortunately, many people who are now entering into their retirement years have not saved nearly enough to retire at their current lifestyle.
Usiere Uko @ Financial Freedom Inspiration writes Retirement planning and financial independence – Since attaining financial independence is mandatory, if you are going to have to attain financial independence someday, why leave it till when you retire?
Lenny @ Best Money Saving Blog writes Don't Make this Costly Social Security Mistake – Retirees, eager to begin collecting their monthly Social Security check, start collecting it as soon as they possibly can after retiring. Doing that can be an extremely costly mistake.
MR @ Money Reasons writes Striving for Income Diversification – Why have one income stream when you can have many? This is my attempt at creating multiple income streams.
Bob @ Dwindling Debt writes The Pros and Cons of working Another Year before Retiring – One of the biggest questions that many retirees have as they approach retirement is whether to stop working or to work for another year.
Sam @ The New Business Blog writes The Best Retirement Tips for 20 Somethings – The average 20 year old is in the process of finishing their college career, settling into their new career of choice and making decisions that will affect them for the rest of their life.
Hadley @ Epic Finances writes Online Investing in 4 Steps – One of the most popular ways to invest today involves using the internet but if you are not experienced, it can actually be an overwhelming experience.
Lily @ Paying Debt Down writes Top 5 Best Cities to live on $40,000 a Year – Unfortunately, many people who are now entering into their retirement years have not saved nearly enough to retire at their current lifestyle.
Cat Alford @ Budget Blonde writes How to Negotiate a Better Deal – If you've always wondered how to negotiate a better deal, here are some tips to help you get you started so that you can keep more money in your pocket!
Wayne @ Young Family Finance writes Fixing Your Past Financial Mistakes – We all make financial mistakes. It's what we do after to fix them that counts. What you need to do now to fix the mistakes of the past.
Corey @ 20s Finances writes What Does My Retirement Plan Look Like? – Are you interested in creating a retirement plan while you are young? Use my retirement plan to craft your own or see how your compares.
Thomas @ Finance Inspired writes Neither a Borrower nor a Lender be – Stop! Read this before borrowing or lending money…
John @ Wild About Finance writes Homeowner Loans – Should You Get One? – Thinking of a loan secured on your house? Have a read of this…
Jimmy @ Mr. Moneyvator writes How to Make a Million – Property Investment – Calling all wannabe millionaires! Here's your chance!
Simon @ Chance with Finance writes How To Afford Your Dream Home – Real Estate – Do you have your eye on your dream home but not sure how to pay for it? Read this advice
Mr.CBB @ Canadian Budget Binder writes Reader Questions: Ways Money Can Kill The Spark In A Relationship – Money is and should be a topic of conversation when you are dating someone and for many it's a tough one to bring up. Not everyone makes the big bucks, not everyone is debt free and not everyone is good with their money. When couples focus too much on money sometimes that can kill the spark because they forget about why they fell in love in the first place.
Anton Ivanov @ Dreams Cash True writes Adjusting Your Asset Allocation as You Get Older – After initially picking an asset allocation, it is important to adjust it as you age. It should get more conservative, the older you are.